Every hosting company seems to have an ace up their sleeve, it is just that most times, it doesn't work that well for website owners. This is what makes WP Engine hosting different. The website giant practically pulls all stops to ensure that website owners have zero hassles with their hosting needs.
What does a WP Engine WordPress hosting brings to the table that makes it different from other website hosts? This review will run through the necessary titbits:
What is WP Engine hosting?
WP Engine is the VIP WordPress hosting. The service gives you fast and robust servers that can handle just anything that you throw at it. Your website is impregnable, making it a fortress, and the mind-soothing customer service that WP Engine provides makes you feel like royalty.  They offer automatic security updates, daily backups, one-click restore points, automatic caching, top-tier security, one-click staging area, and more. WP Engine is like having an army of WordPress experts at your disposal. What can be better?
By making the switch what do you gain?
If you are transferring your site to WP Engine, what is in there for you?
Every web host on the planet promises excellent uptime but the reality for a lot of this host is far removed from their promise. WP Engine offers excellent uptime allowing your website to stay online round the clock.
There are hosts you can't get on any channel for a few days but WP Engine is not in that class. With round the clock customer service, you can be sure that every of your query will be attended to. Be it technical or otherwise, the customer service is world-class.
Real-time threat detection
WP Engine due to its technical expertise offers real-time threat detection helping to protect your website from hackers and other saboteurs. Add to this the SSL certificates that the host gives free of cost to all website hosted on the platform and you have an impregnable force at your disposal.
Choice of either Amazon Web Services or Google Cloud Platform cloud hosting
You can select Amazon Web Services or Google Cloud Platform as your site's backbone, enabling no-downtime scalability and tight security. This opportunity of choice can enable you to do so much more as a business.
As a host built on the WordPress platform, sites hosted with WP Engine can expect full integration. From WooCommerce to Shopify and all other tools needed for you to successfully run your site can be enabled with just one click.
Other advantages of choosing WP Engine WordPress hosting includes:
Useful Staging Area.
Daily backups
Money-back guarantee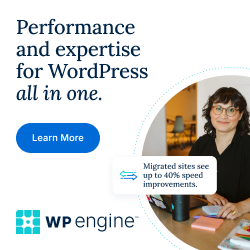 The host is not without its own weakness. It is noteworthy to discuss them:
Limited phone support for Start-up plan customers
The round the clock support is not available to Startup plan customers. It is reserved for only premium customers. It doesn't mean there is no customer support at all for Startup customers though.
Doesn't come with email
WP Engine doesn't offer email, nor does it register domain names. You have to sign up with a third-party company for electronic mail.
With all of the pros and cons listed, you can make your decision as regarding the best hosting platform for your website.